Clays – A challenging shooting experience for all levels of shot gunners!!
All of our scheduled Clays events are open to the public and posted on the Club calendar. Shooters of any skill level and age are welcome and encouraged to join!
Sporting Clays is open during the summer months (April/May – October)
Five Stand Five-Stand is conducted during the winter months (November- March/April)
In addition there are Practice Traps available, to certified club members and their guest(s)
Wobble Trap
The Wobble Trap launches clays from a single trap house, randomly presented at various angles and trajectories that are unknown to the shooter.
Wobble Trap is a challenging and fun clay shooting experience testing the shooters ability to react to targets launched at random angles and trajectory. There are five stands available to shoot from. The use of this trap is for certified members, with a certification label on their member's badge, and their guest(s). For certification please contact the Clays Committee.
Sporting Clays
Sporting Clays utilize automatic traps, on nine stations, in our wooded area. Signup for the events is one half hour before start time.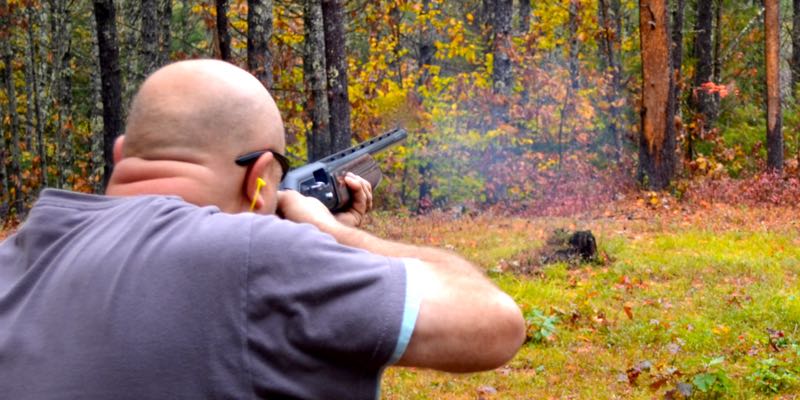 The course consists of 50 or 54 target presentation with different clay presentations every week. Depending on the number of shooters, squads are formed of approximately 6 shooters. Once the squads are formed, each squad is given a station to start at and then they proceed around the course of six to nine stations. The presentations consist of various targets, standard clays, battues, or rabbits, thrown at different angles, distances, and speeds. Each shooter is presented 3 – 5 pairs of clay targets at each station. A pair of targets can be delivered as a report pair (A report pair is when the second target is released after the first shot is fired.)or simultaneous pair (simo), which is when both traps throw a bird at the same time. Each shooter is allowed only two shots per presentation.
Five Stand
During the winter the Clays program holds Five Stand shoots, open to the public, every Saturday morning from 10:00 am – 1:00 pm.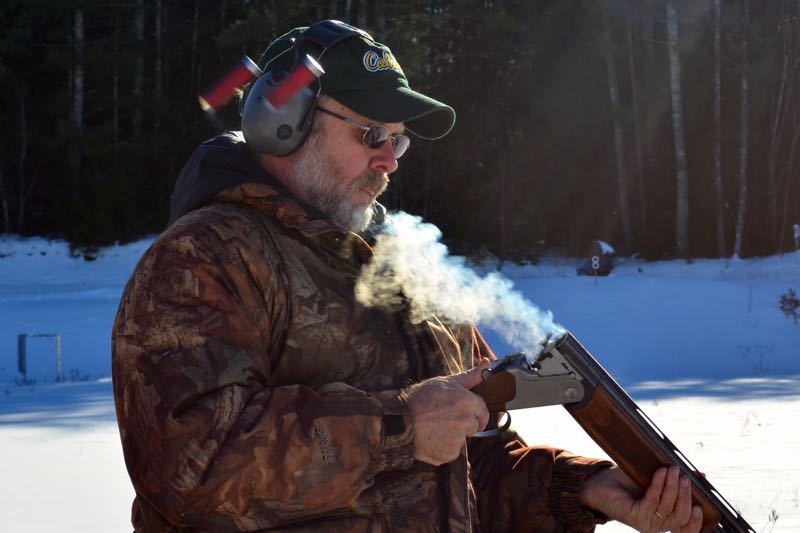 Five Stand is very similar to Sporting Clays in that a wide variety of targets are presented, shot from 5 different shooting stations from which each shooter gets to shoot 5 various target presentations. A full round consists of 25 targets per shooter.
There are 8 to 10 traps involved in our 5-Stand operation. Each trap has a unique presentation such as running rabbits, incoming, outgoing, or quartering birds.
Up to 5 shooters participate in each round and shoot at each of the 5 stations. Each station will have a menu card that lets the shooter know the sequence of targets he/she will be shooting (i.e. which traps the clay bird will be coming from).
On the first pass at each station, the shooter gets a 2-Shot Single target. On the second pass at each station the shooter gets a Report Pair of targets. A report pair is when the second target is released after the first shot is fired. On the third and final pass in each stand, the shooter receives a True Pair of targets with both targets thrown simultaneously. Each shooter then moves to the next station. That's a total of 5-targets at each of the 5 stations for total of 25 targets.
For a safe shoot, appropriate eye and hearing protection is required for shooters and spectators. Fees for all CRGC shooting activities can be found clicking here.
For more information email: clays-chairman@chesterrodandgunclub.com
Please consider subscribing to our Clays Shooting mailing list. We will use this this to communicate upcoming Clays activities. Members asn non-members may subscribe.